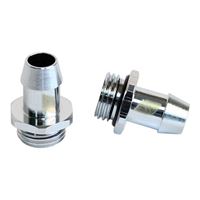 Swiftech

Swiftech G 1/4" Eurostyle Straight Barbed Fitting - Chrome
Overview
These high-polish chrome plated brass barb fittings feature a captive o-ring. This design requires a flat mating surface, and thus does not necessitate the presence of an o-ring groove in the mating part surface to make the seal. The overall barb & body length is shorter than usual, in order to provide sufficient clearance between VGA water-blocks in triple SLI configurations.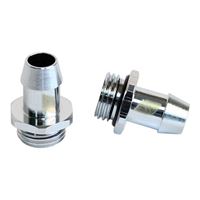 Swiftech G 1/4" Eurostyle Straight Barbed Fitting - Chrome
Usually ships in 1-3 business days.