Leo Sales Ltd.

Leo Sales Ltd. Servo Plastic Gear Analog Medium
Overview
For engine powered airplanes and boats, rubber must be used to reduce vibration; Please choose correct model for your application; Torque over-loaded will damage the servo's mechanics. Keep the servo clean and away from dust, corrosive gas, and humid air.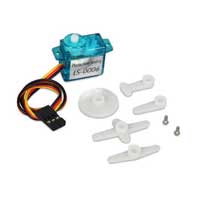 Leo Sales Ltd. Servo Plastic Gear Analog Medium
Usually ships in 1-3 business days.