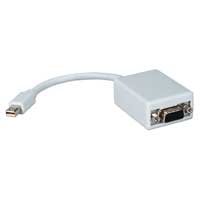 QVS

QVS Mini DisplayPort Male to VGA Female Adapter 7 in. - White
Overview
Connects any Apple computer with Mini DisplayPort or Thunderbolt to flat panel monitor, LCD, HDTVs, or projector with VGA video port. Also works with PC/Windows computers that provide Mini DisplayPort. Supports both video mirroring and extended desktop modes, Mini DisplayPort 1.1a compliant receiver offering 5.4 Gbps bandwidth over 2 lanes, and video resolutions up to 1080p. It has integrated triple 10-bit, 162MHz video DAC for analog VGA signal output and features ferrite core to filter out signal noise and reduce transmission errors.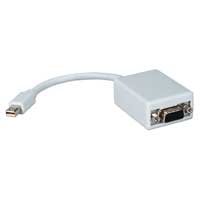 QVS Mini DisplayPort Male to VGA Female Adapter 7 in. - White
Usually ships in 5-7 business days.