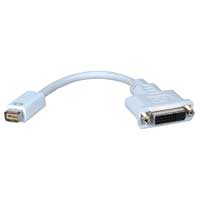 QVS

QVS Mini-DVI Male to DVI-D Female Digital Video Adapter - White
Overview
Connects iMac, MacBook, PowerBook with mini-DVI port to flat panel monitor, HDTV's, or projector with DVI video port. It can also be used in combination with the DVI to ADC adapter to connect your computer to an older Apple flat panel Studio or Cinema Displays with an ADC connector. Supports both video mirroring and extended desktop modes. Features transfer bandwidth of 165MHz(4.95Gbps) to 340MHz(10.2Gbps), ultra high density, triple shielding, and high intensity twisted pairs for most stabilized impedance and highest uncompressed digital video signal transfer available. It maintains high bandwidth and maximum data signal integrity.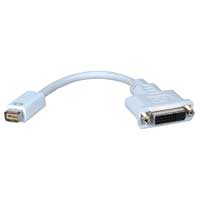 QVS Mini-DVI Male to DVI-D Female Digital Video Adapter - White
Usually ships in 5-7 business days.