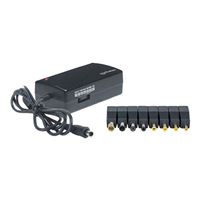 Manhattan

Manhattan 70 Watt Power Adapter Adjustable Voltage, Seven Output Levels - Black
Overview
Power solution for mobile devices. Power supplies are often forgotten, lost or damaged. The MANHATTAN Power Adapter with 7 adjustable output levels and 70 Watts provides a single, convenient AC source for almost any portable device. Convertible DC plug tips ensure a proper polarization and fit.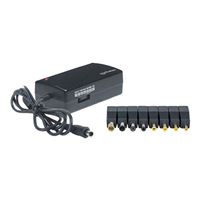 Manhattan 70 Watt Power Adapter Adjustable Voltage, Seven Output Levels - Black
Usually ships in 1-3 business days.