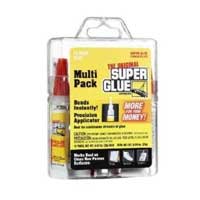 Pacer Technology

Pacer Technology Super Glue Multi-Pack 12 Pack
Overview
This four color PDQ Tray is a great addition to any cash register or service counter. The tray holds 12 pieces of 15187, which is a 12-pack of Super Glue tubes packaged in a handy, reusable container. Each tube contains original formula Super Glue that forms the strongest bonds in tight joints between clean breaks or smooth surfaces. Best used with non-porous application parts such as metal and rubber. The glue bonds instantly and sets in seconds!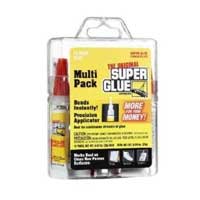 Pacer Technology Super Glue Multi-Pack 12 Pack
Usually ships in 5-7 business days.