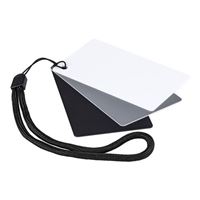 Dot Line

Dot Line Pocket Size Gray/Black/White Color Balance Cards w/Lanyard
Overview
These Mini Digital Color Balance Cards are designed for the photographer who wants Color Balance Cards that can be used easily for small product photography or are readily available via a quick release lanyard. They measure 2-1/4 x 3-1/2. They are made of a laminated plastic that is resistant to moisture so they wont warp. This enables them to be washed with regular soap and water if they become soiled. The are flexible, 2-sided and more durable than standard cardboard cards. The lanyard comes with one each white, gray and black cards and features a quick release. Available in a reusable peg package for storage.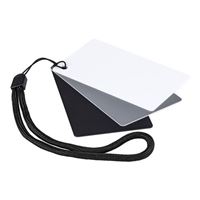 Dot Line Pocket Size Gray/Black/White Color Balance Cards w/Lanyard
Usually ships in 5-7 business days.