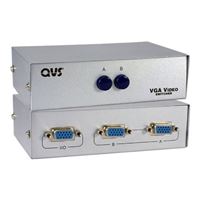 QVS

QVS 2 Port HD15 VGA/SXGA Manual Switch
Overview
Two PC's share one VGA monitor/projector. Supports up to 1280x1024 video resolution. Features easy to use port selector push buttons, fully wired contacts to maximize dataswitch applications, shielded metal case to protect against electronic interference, dust proof, power free.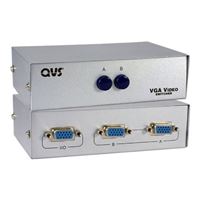 QVS 2 Port HD15 VGA/SXGA Manual Switch
Usually ships in 1-3 business days.