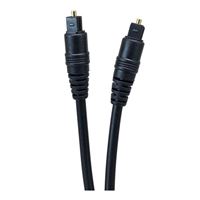 Micro Connectors

Micro Connectors 3 ft. Toslink Digital Optical Cable - Black
Overview
Made from high-quality optical fibers, this digital audio cable connects your DVD, CD, mini disc, DAT, gaming systems, or digital audio equipment. Connecting into two female sockets, this cable conveniently and effectively transmits digital audio data clearly without the interference you might receive from electrical cables. The thickness of this cable insures a direct digital reproduction from your output device to the input. You will be amazed at the quality of sound you will enjoy with this digital audio cable. Crisp and intense will be the only thoughts in your head and the only sounds flooding your ears. Enjoy the clarity and richness of your audio devices with this strong, durable cable.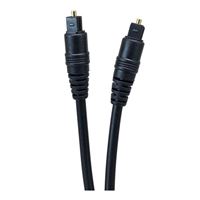 Micro Connectors 3 ft. Toslink Digital Optical Cable - Black
Usually ships in 5-7 business days.