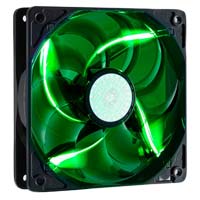 Cooler Master

Cooler Master SickleFlow Green LED Sleeve Bearing 120mm Case Fan
Overview
Cool of your case with the Cooler Master SickleFlow 120mm Case Fan. This fan moves large quantities of air each minute allowing for great cooling of your case components. 4 x Green LEDs give of a distinctive green glow as the fans blades spin up to 2,000RPM.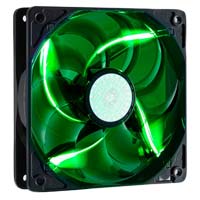 Cooler Master SickleFlow Green LED Sleeve Bearing 120mm Case Fan
Usually ships in 1-3 business days.