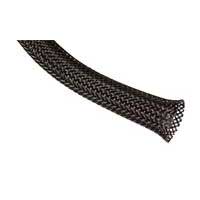 The Best Connection

The Best Connection Expandable Sleeving Clean Cut PET, Black 1/2" x 10 ft
Overview
JT&T's PolyEthylene Terephthalate (PET) Sleeving is commonly referred to as "multi-purpose." PET is used for an infinite variety of applications. Due to its expandable nature: FLEXO PET's unique braided construction enables quick and easy installation over large connectors. FLEXO PET can be found on the high tech computer harnesses as well as on toys. Possible applications include wires: harnesses: cables: hoses: springs: rods: & chains. FLEXO PET is braided from .010" mono-filament made from PolyEthylene Terephthalate: with a continuous operating temperature of -103F to 257F. PET melt temperature is 446F. JT&T offers a complete selection of cable management products.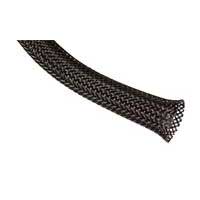 The Best Connection Expandable Sleeving Clean Cut PET, Black 1/2" x 10 ft
Usually ships in 5-7 business days.