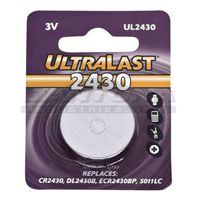 Ultralast

Ultralast CR2430 3.0 Volt Lithium Coin Battery
Overview
NABC's expertise in rechargeable technology, coupled with Polaroid's 60 years of worldwide brand recognition, provides consumers with top-quality products from a brand they know and trust. These premium battery packs are available in a variety of run times and utilize the latest battery chemistries.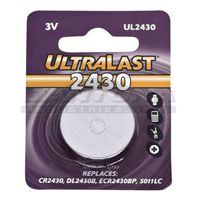 Ultralast CR2430 3.0 Volt Lithium Coin Battery
Usually ships in 1-3 business days.