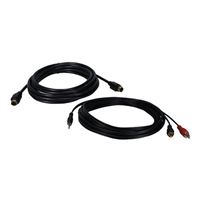 QVS

QVS 12 ft. S-Video Computer to HDTV with S-Video A/V Cable Kit
Overview
Connect your laptop or desktop computer with S-Video to your HDTV. Supports both video mirroring and extended desktop modes. This kit comes with everything that is needed to get you up and running on your LCD, LED, plasma HDTV, flat panel monitor, or projector. Includes a 12ft S-Video Male to Male cable and a 12ft 3.5mm to RCA Male to Male cable.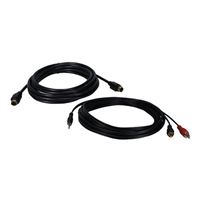 QVS 12 ft. S-Video Computer to HDTV with S-Video A/V Cable Kit
Usually ships in 1-3 business days.