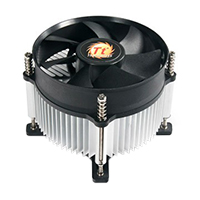 Thermaltake

Thermaltake CL-P0497 Intel CPU Cooler
Overview
The CL-P0497 CPU cooler was designed specifically for the Intel Core 2 Duo processor. Featuring an aluminum extruded heat sink which provides a larger surface area for increased heat dissipation. The fan operates at 27dBA making this a nearly silent cooling solution. This cooler was also designed and optimized with low power processors in mind. The CL-P0497 CPU Cooler utilizes a back plate and spring screw mounting solution for safe, secure, and stable mounting.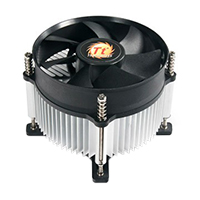 Thermaltake CL-P0497 Intel CPU Cooler
Usually ships in 1-3 business days.