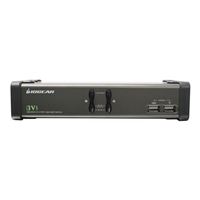 IOGear

IOGear 2-Port DVI KVMP Switch with Audio and Cables
Overview
The IOGEAR DVI KVMP Switch GCS1102 charts a revolutionary new direction in KVM switch functionality by providing an interface for today's digital monitors while integrating a 2-port USB KVM switch with USB 2.0 peripheral sharing capabilities. As a KVM switch, the unit allows the user to access two computers from a single USB keyboard, USB mouse, and monitor, and also share among the computers USB 2.0 peripherals such as external hard drives, printers and scanners.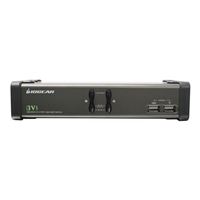 IOGear 2-Port DVI KVMP Switch with Audio and Cables
Usually ships in 1-3 business days.