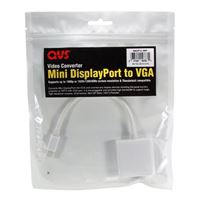 QVS

QVS Mini DisplayPort Male to VGA Female Digital Video Adapter
Overview
Connects MacBook, MacBook Pro, or MacBook Air with mini-DisplayPort to flat panel monitor, LCD, HDTV's, STB, DVD or projector with VGA video port. Supports both video mirroring and extended desktop modes. Also support Mini DisplayPort 1.1a compliant receiver offering 5.4 Gbps bandwidth over 2 lanes, and video resolution up to 1080p. It has integrated triple 10-bit, 162 MHz video DAC for analog VGA signal output.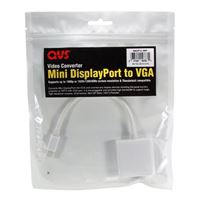 QVS Mini DisplayPort Male to VGA Female Digital Video Adapter
Usually ships in 5-7 business days.