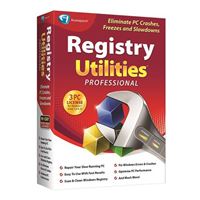 Avanquest

Avanquest Registry Utilities Professional
Overview
Why Registry Utilities Professional? The registry is the nerve center of your PC and is used to store information and settings for software, hardware, user preferences and more. Over time, these settings become inaccurate and lead to software crashes and errors. These problems can occur for many reasons including incorrect removal of software, missing or corrupt hardware drivers or orphaned startup programs.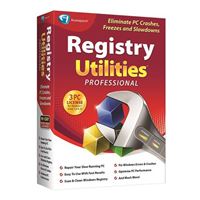 Avanquest Registry Utilities Professional
Usually ships in 5-7 business days.