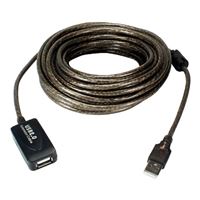 QVS

QVS USB 2.0 (Type-A) Male to USB 2.0 (Type-A) Female Adapter Cable 16 ft. - Black
Overview
Extends your USB peripherals by another 16ft. This repeater cable has built-in buffer & actively regenerates the signal to preserve data integrity and can be daisy chained up to four-times for a total of 65ft. Active repeaters provide maximum flexibility for USB devices and ideal for security and surveilance video, PC digital audio systems and other peripherals with USB interface that are beyond the reach of regular cables.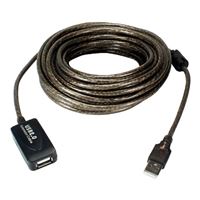 QVS USB 2.0 (Type-A) Male to USB 2.0 (Type-A) Female Adapter Cable 16 ft. - Black
Usually ships in 5-7 business days.