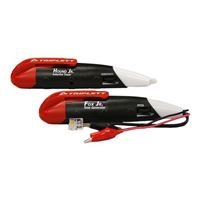 Triplett

Triplett The Fox Jr. & Hound Jr. Kit
Overview
Fox Jr. Tone Generator Features: Pocket-Sized with Pocket Clip, Overload Warning Beeper - alerts user to potential hazards, Connects easily with alligator clips or RJ-11 / RJ-45 combo plug, Distinctive Warble tone is adjustable over wide range, 120VAC Line Cross Resistant. Hound Jr. Inductive Tracer Features: Pocket-Sized with Pocket Clip, Small and Streamlined to get into tight places, Adjustable Sensitivity / Volume Control, Visual Signal Strength Indicator, Contains Hi-Gain Hi-Impedance Amplifier, Non-Conductive Probe Tip, Detects FOX Jr. Signal from up to 12" away, Earphone Jack, Power Beeper Reminder.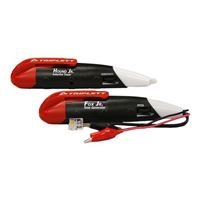 Triplett The Fox Jr. & Hound Jr. Kit
Usually ships in 1-3 business days.