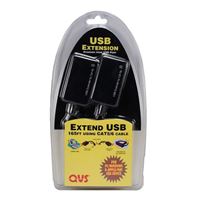 QVS QVS USB 1.1 (Type-A) Male to RJ-45 Female Extender

USB 1.1 (Type-A) Female to RJ-45 Female Extender - Black
Overview
USB 1.1 (Type-A) Female to RJ-45 Female Extender - Black
Extend your USB peripherals up to 160ft using regular CAT5/5e/6 RJ45 cable. This repeater cable actively regenerates the signals to preserve data integrity. Includes transmitter and receiver modules. Active repeaters provide maximum flexibility for USB devices and ideal for security and surveillance video, PC digital audio systems and other peripherals with USB interface that are beyond the reach of regular cables.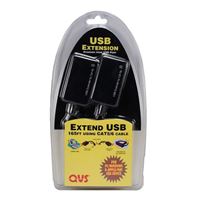 QVS USB 1.1 (Type-A) Male to RJ-45 Female Extender

USB 1.1 (Type-A) Female to RJ-45 Female Extender - Black
Usually ships in 1-3 business days.