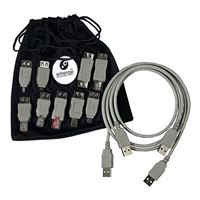 Emerge

Emerge USB 2.0 (Type-A) Male to USB 2.0 (Type-A) Male Universal Network & Phone Cable Kit (2 Pack) 3 ft. and 6 ft. - Beige
Overview
This all-in-One Cable Solutions allows you to always have the correct cable near when you need it the most. Includes: USB A, B, Male/Female Mini A 4-Pin, Mini A 5-Pin Mini B. Network Cable with RJ-45 Connectors. Phone Cable with RJ-11 Connectors. Connect them together for a longer Cable.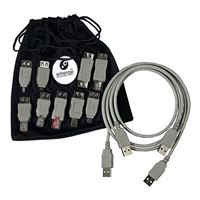 Emerge USB 2.0 (Type-A) Male to USB 2.0 (Type-A) Male Universal Network & Phone Cable Kit (2 Pack) 3 ft. and 6 ft. - Beige
Usually ships in 5-7 business days.