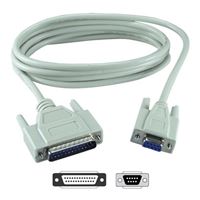 QVS

QVS DB-9 RS-232 Serial Female to DB-25 RS-232 Serial Male Adapter 6 ft. - Beige
Overview
Connects any serial modem with DB-25 to PC DB-9 serial port. This cable reduces clutter. Interchangeable mounting allows you to replace the thumbscrews with included stand-off screws and can be mounted on a face plate. This cable have matched impedance, PVC jacket, molded ends with thumbscrews and inner hood soldered 360 degrees to the connector for complete end to end shielding.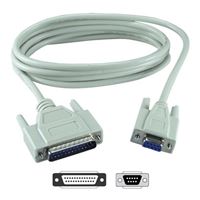 QVS DB-9 RS-232 Serial Female to DB-25 RS-232 Serial Male Adapter 6 ft. - Beige
Usually ships in 5-7 business days.