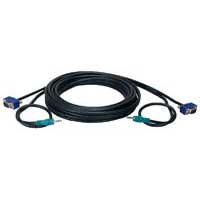 QVS

QVS Premium UltraThin VGA HD15 Male to Male Triple Shielded Cable with Audio 35 Foot
Overview
Connects any VGA/QXGA video with stereo audio to any computer, switch or splitter. This premium combo cable eliminates clutter and improves cable management. It is fully-wired for PC and HDTV applications with space-saving design and flexibility. Its interchangeable mounting allows you to replace the thumbscrews with included stand-off screws.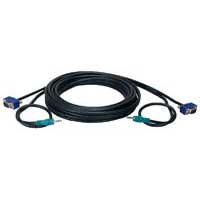 QVS Premium UltraThin VGA HD15 Male to Male Triple Shielded Cable with Audio 35 Foot
Usually ships in 1-3 business days.