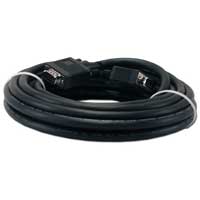 QVS

QVS VGA Male to VGA Male Cable 35 ft. - Black
Overview
Connects any VGA video to any computer, switch or splitter with HD15 female port. Supports all VGA monitors including analog flat panel display, high resolution desktop, CAD and graphic workstations. This premium cable has triple shielding for maximum graphics performance, prevents signal loss, screen ghosting & loss of color and works up to 200ft without a signal booster. Pin #9 is removed for universal VGA compatibility. This cable have matched impedance, PVC jacket, molded ends with thumbscrews and inner hood soldered 360 degrees to the connector for complete end to end shielding.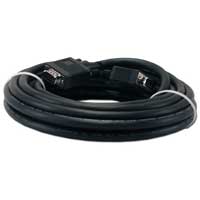 QVS VGA Male to VGA Male Cable 35 ft. - Black
Usually ships in 1-3 business days.