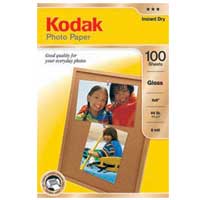 Printworks Printworks Glossy Photo Paper

4" x 6"; 92 Brightness; 44 lb; 100 Sheets
Overview
4" x 6"
92 Brightness
44 lb
100 Sheets
Kodak Photo Paper delivers good quality everyday pictures. Ideal for fridge, corkboards, locker prints, school projects and more. All Kodak Inkjet Papers are universally compatible to work with any consumer desktop inkjet printer. They are also optimized to work with the Kodak Easyshare All-in-One Printers.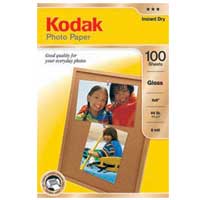 Printworks Glossy Photo Paper

4" x 6"; 92 Brightness; 44 lb; 100 Sheets
Usually ships in 1-3 business days.