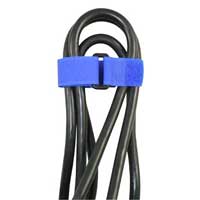 The Best Connection

The Best Connection Reusable Cable Ties
Overview
The cable tie is a versatile, multi-application fastener with all nylon, one-piece construction and up to 175 lbs. of tensile strength. The extended tab permits easy release and re-use even after the cable tie has been pulled up snug. This blue releasable cable tie comes in a pack of 8 and is 8" in length.
The Best Connection Reusable Cable Ties
Usually ships in 1-3 business days.