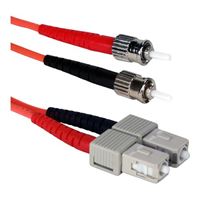 QVS

QVS ST to SC Multimode Fiber Duplex Patch Cable 16.4 ft. - Orange
Overview
FIBER OPTICS systems transmit signals as light. Fiber is ideal for high data-rate systems including FDDI, multimedia, Ethernet backbone, ATM, or any network that requires the transfer of large and time consuming files. Connects any ST to SC fiber device with duplex requirement. This cable is 100% tested and made of premium 62.5u multimode corning fiber cable & ceramic ferrules to support maximum speed.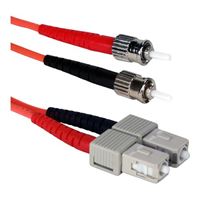 QVS ST to SC Multimode Fiber Duplex Patch Cable 16.4 ft. - Orange
Usually ships in 5-7 business days.