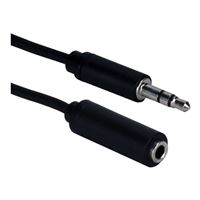 QVS

QVS 3.5mm Male to 3.5mm Female Mini-Stereo Speaker Extension Cable 50 ft. - Black
Overview
Extends any stereo audio devices. Specifically design for quality computer audio applications, it works with any PC sound card, speaker, headset, portable CD players and microphone with 3.5mm connector. It is shielded to protect against radio frequency and electromagnetic interference. QVS cables have PVC jacket, molded ends and inner hood soldered 360 degrees for complete end to end shielding.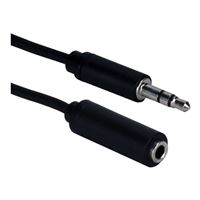 QVS 3.5mm Male to 3.5mm Female Mini-Stereo Speaker Extension Cable 50 ft. - Black
Usually ships in 1-3 business days.