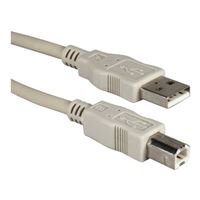 QVS

QVS USB 2.0 (Type-A) Male to USB 2.0 (Type-B) Male Cable 10 ft. - Beige
Overview
Connects your computer to any USB device with Type B female port. It allows you to connect peripherals such as printers, scanners, and storage drives. Supports USB speed up to 480Mbp.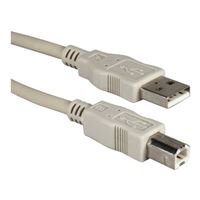 QVS USB 2.0 (Type-A) Male to USB 2.0 (Type-B) Male Cable 10 ft. - Beige
Usually ships in 1-3 business days.