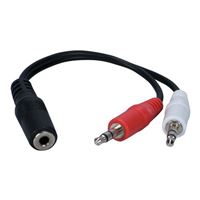 QVS

QVS 3.5mm Mini-Stereo Female to Dual 3.5mm Male Speaker Adapter 6 in. - Black
Overview
This 3.5mm stereo splitter adapter allows you to connect two audio source such as MP3 & smartphone and other device with 3.5mm port to one set of speaker or headphone. It can also be used to split audio to two set of speakers. It has molded and Red & Black color-coded connectors. Note: This cable is not intended to be used with both audio source on at the same time. This can cause damage to equipment. RoHS compliant.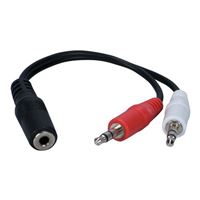 QVS 3.5mm Mini-Stereo Female to Dual 3.5mm Male Speaker Adapter 6 in. - Black
Usually ships in 5-7 business days.