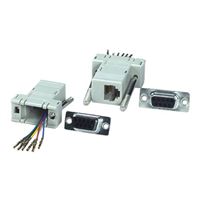 QVS

QVS DB9 Female to RJ12 Female Serial/Terminal Modular Adaptor
Overview
Convert any DB9 connector into an RJ12 port, or vice versa. Use this modular adaptor to connect dump terminals, PC's and telecom equipment to serial devices. It is easy to assemble and has slotted thumbscrews to provide ease of installation.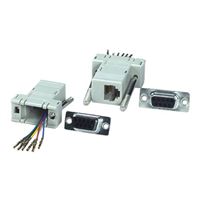 QVS DB9 Female to RJ12 Female Serial/Terminal Modular Adaptor
Usually ships in 1-3 business days.