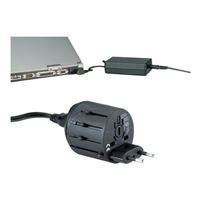 Kensington

Kensington International Power Adapter
Overview
With the Kensington Travel Adapter, there's never a need to be at a loss for power again. This all-in-one unit provides plug adapters for use in more than 150 countries. Simply slide out one of the built-in plugs and plug in a laptop, cell phone, battery charger, or similar electronic device. And its safety release button and built-in fuse ensure safe operation for most consumer electronic devices.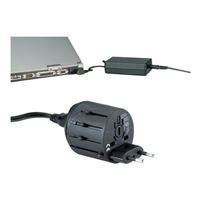 Kensington International Power Adapter
Usually ships in 1-3 business days.