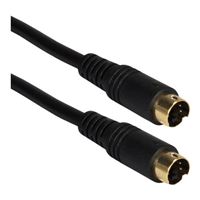 QVS

QVS Mini-Din 4-Pin Male to Mini-Din 4-Pin Male Digital Cable 25 ft. - Black
Overview
Connects any digital camcorder, S-VHS VCR, DVD, satellite receiver or computer with S-Video port. This cable provides low-loss connections from your computer's S-Video to any appliances with S-Video port. It has gold plated connectors and double shielding to protect against radio frequency and electromagnetic interference. QVS cables are UL listed, uses two 75ohm coaxials, PVC jacket, molded ends and inner hood soldered 360 degrees to the connector for complete end to end shielding.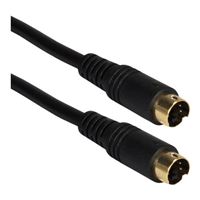 QVS Mini-Din 4-Pin Male to Mini-Din 4-Pin Male Digital Cable 25 ft. - Black
Usually ships in 5-7 business days.