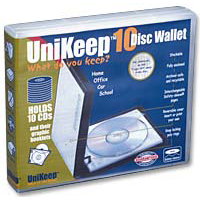 Unikeep

Unikeep Clear CD Wallet with 10 Safety-Sleeves
Overview
The Disc Wallet is fully enclosed, 100% polypropylene case that includes 10 UniKeep's interchangeable patented protectable Safety-sleeves. Safely store up to 10 discs in less space than 3 jewel cases. The Safety-sleeves traps out the dirt and lint and keeps storage long term archival. They are covered with a one-piece overlay for easy customization. You will find a template to customize your wallet on the UniKeep website.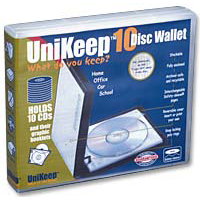 Unikeep Clear CD Wallet with 10 Safety-Sleeves
Usually ships in 5-7 business days.