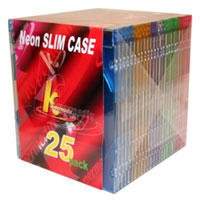 Neon Colored Slim CD Jewel Cases
Overview
The rich neon bright vibrance that these CD jewel cases gives off is phenomenal. Just take a look! This package contains 25 assorted color jewel cases and is ideal for use to organize and protect a variety of media, such as CDs, CD-RWs, CD-Rs, CD-ROMs and DVDs or Video game discs. If size is your concern then forget about it, because these cases are half the size of a standard jewel case, making storage a non-issue!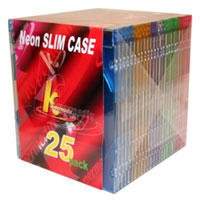 Neon Colored Slim CD Jewel Cases
Usually ships in 5-7 business days.