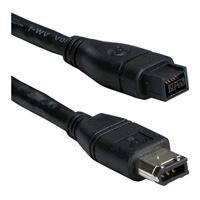 QVS

QVS FireWire 800 (9-Pin) Male to FireWire 800 (6-Pin) Male Cable 10 ft. - Black
Overview
This cable connects any computer with a 9pin FireWire800 port to any Firewire device with a 6pin port such as printer, scanner and storage peripherals. This premium cable is IEEE1394b compliant and tested to support 800Mbps.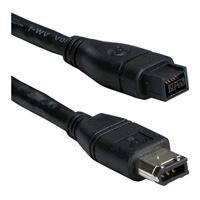 QVS FireWire 800 (9-Pin) Male to FireWire 800 (6-Pin) Male Cable 10 ft. - Black
Usually ships in 5-7 business days.