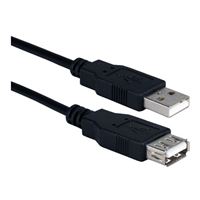 QVS

QVS USB 2.0 (Type-A) Male to USB 2.0 (Type-A) Female Extension Cable 6 ft. - Black
Overview
Extends the length of any USB cable with Type-A connector. It works with Type A/A or A/B cables. It is USB 2.0 certified and supports USB speed up to 480Mbps. If total length exceeds 16ft, a QVS active repeater may be required.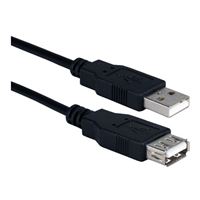 QVS USB 2.0 (Type-A) Male to USB 2.0 (Type-A) Female Extension Cable 6 ft. - Black
Usually ships in 5-7 business days.