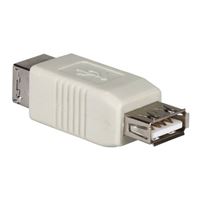 QVS

QVS USB 2.0 (Type-A) Female to USB 2.0 (Type-B) Male Adapter - Beige
Overview
Converts any USB Type A male cable or port into a Type B female port or vice versa. (Connectors: Type A Female to B Female) QVS is a major manufacturer of cables and connectivity products for the computer and communication industries. From QVS' wide array of product and service offerings, customers can choose what they need to meet their requirements as economically and efficiently as possible. QVS' passion for quality, value, service, plus the company's expertise in design and manufacturing place QVS in a class of its own. QVS is small enough to be flexible and very responsive while being big enough to back its commitments for total customer satisfaction.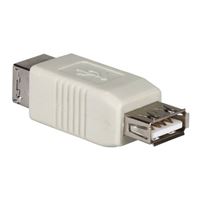 QVS USB 2.0 (Type-A) Female to USB 2.0 (Type-B) Male Adapter - Beige
Usually ships in 5-7 business days.