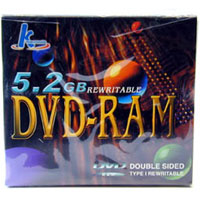 DVD-RAM 3x 5.2 GB/150 Minute Disc 1-Pack Jewel Case
Overview
This DVD-RAM cartridge is a recordable DVD cartridge that holds up to 5.2GB of data. Sold here in a single pack, it is designed for mass data storage or backing up of files you may need to change.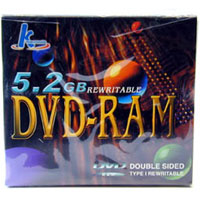 DVD-RAM 3x 5.2 GB/150 Minute Disc 1-Pack Jewel Case
Usually ships in 5-7 business days.