Accessory Power

Accessory Power USA GEAR Console Carrying Case - Xbox Travel Bag Compatible with Xbox One and Xbox 360 with Water Resistant Exterior and Accessory Storage for Xbox Controllers, Cables, Gaming Headsets - Green
Overview
USA Gear's Xbox Travel Bag offers unparalleled protection and customization in one convenient console tote. Meet up at a friends house or bring your console with you on vacation. USA Gear's Xbox One case isn't like others on the market. Padded interior with scratch resistant lining keeps your console in perfect condition and the rectangular design is easy to stack with luggage or store in neat corners like in car trunks and more.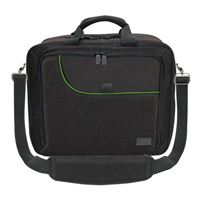 Accessory Power USA GEAR Console Carrying Case - Xbox Travel Bag Compatible with Xbox One and Xbox 360 with Water Resistant Exterior and Accessory Storage for Xbox Controllers, Cables, Gaming Headsets - Green
Usually ships in 5-7 business days.