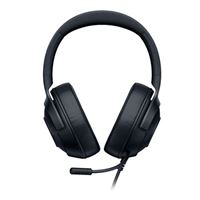 Razer Razer Kraken X Wired Gaming Headset

Oval Ear Cushions, Adjustable Headband, 7.1 Surround Sound, Bendable Cardioid Microphone, Lightweight Aluminum Frame - Black
Overview
Oval Ear Cushions, Adjustable Headband, 7.1 Surround Sound, Bendable Cardioid Microphone, Lightweight Aluminum Frame - Black
The ultra-light Razer Kraken X is a multi-platform gaming headset built with superior comfort, extended durability and crystal-clear sound. Harness positional audio with Surround, while the soft ear cushions and adjustable allows gaming in total comfort.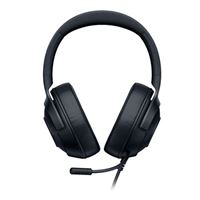 Razer Kraken X Wired Gaming Headset

Oval Ear Cushions, Adjustable Headband, 7.1 Surround Sound, Bendable Cardioid Microphone, Lightweight Aluminum Frame - Black
Usually ships in 5-7 business days.