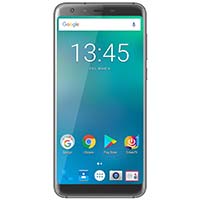 Schok Schok Freedom Turbo XL Unlocked 4G LTE - Black Smartphone

GSM; 2 GB RAM/16 GB Storage; 5.7" IPS LCD Display; 13 Megapixel + 5 Megapixel Camera
Overview
GSM
2 GB RAM/16 GB Storage
5.7" IPS LCD Display
13 Megapixel + 5 Megapixel Camera
Android 8.0
Single Nano SIM
One of the most attractive and powerful smartphones in its class: one of the very few phones in the world with a gorgeous 18:9 Ratio 5.7" IPS display and a high quality real dual camera system to take striking pictures. Its chipset is a powerful real 4G/LTE QUAD-CORE processor running at 1.3GHz that together with a rare in its segment double (2X) Graphic processing unit (GPU) running at 550MHz makes it a "Best in Class" device that is not shy running the most demanding applications. Thanks to its super strong 100% inner steel structure it can support any lifestyle and thanks to its built-in Gyroscope its ready to tackle those amazing 3D virtual games as well as ready to watch movies in virtual reality mode. As it is the first ever Schok freedom turbo XL we are offering it with an amazing ultimate bundle.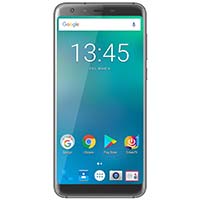 Schok Freedom Turbo XL Unlocked 4G LTE - Black Smartphone

GSM; 2 GB RAM/16 GB Storage; 5.7" IPS LCD Display; 13 Megapixel + 5 Megapixel Camera
Usually ships in 5-7 business days.