Razer

Razer Sphex V2 Gaming Mouse Mat - Medium
Overview
Designed to give gamers a seamless desktop experience, the Razer Sphex V2 is the ultra-thin gaming mat which delivers high tracking quality for both laser and optical gaming mice. Made from extra durable polycarbonate with an improved adhesive base, this mouse mat stays in top condition and firmly in place even through really intense play, so you have the peace of mind to zero in on your game.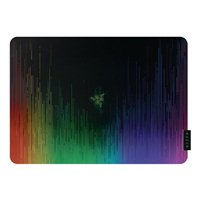 Razer Sphex V2 Gaming Mouse Mat - Medium
Usually ships in 5-7 business days.