Old timer Q9550 on custom loop
by MAS
Posted on: 8/5/2020
Build Description
Bored really had a entertainment center project with no gpu for an x99 mother board so decided to wake up an old 2009 Acer aspire AX3800 mother board with on board graphic's to play with on a test bench
Upgrades, well everything lol
Also has been installed in a D450 case too in the beginning but got retired for my x299 build.
Pickup a dirt cheap 980ti off ebay works well 980 was in it before being retired so a 980ti is an upgrade but downgrade for x99 so it will stay as is for now.
Favorite Feature
On board graphic's and still alive first real jump into modifying/ upgrading hardware.
Q9550 Core 2 Quad
Qty: 1 $50.00
06G-P4-4991-RX
Qty: 1 $150.00
Crucial CRM-6108 Rev-B 4x2gb kit
Qty: 1 $75.00
Clone HWBOT test bench Black
Qty: 1 $150.00
EVGA 850P2
Qty: 1 $150.00
Alphacool 15232 Eisbecher D5 150mm Plexi Reservoir Water Cooling Reservoirs
Qty: 1 $80.00
EK 280CE radiator
Qty: 1 $80.00
EK Supremacy EVO copper/ plexi
Qty: 1 $70.00
Koolance Black Quick Disconnects
Qty: 3 $25.00
Modmymods clear coolant
Qty: 1 $10.00
Modmymods clear PVC soft tubing 10-16mm
Qty: 6 $1.00
OCOOL/ Alphacool straight barb soft tubing fittings 10-16mm
Qty: 8 $5.00
Water temp sensor LED display
Qty: 1 $25.00
Watercool D5 Vario pump
Qty: 1 $75.00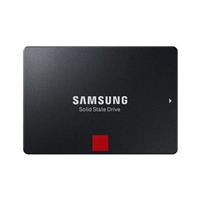 Samsung 860 PRO 256GB SSD 2-bit MLC V-NAND SATA III 6Gb/s 2.5" Internal Solid State Drive
Qty: 1 $89.99
Crucial MX100 Pro 256gb
Qty: 1 $80.00
Acer 1600-900 monitor
Qty: 1 $50.00
LG 43UK6300PUE 43" class T.V.
Qty: 1 $300.00
Logitech G710+ keyboard
Qty: 1 $80.00