Gabi's PC
by Gabrielle M
Posted on: 12/27/2021
Build Description
My PC is used for variety of reason. It's used as a gaming PC to play games like Call of Duty, Overwatch, Rainbow 6 Siege, and so much more.

I also use for work, as I am a photographer. All of my work as a photographer is done on my computer from editing photos to updating my website.

Another use for my PC is for college. I am currently a college student and do almost all my assignments from my computer, as well as attending zoom classes.

My PC has a lot of uses and I wanted one capable of handling games with good quality graphics and high refresh rates, processing thousands of images and work, and for my studies in college. I hope to upgrade things like a bigger SSD, better cooling, and more soon!
Favorite Feature
I really like my RGB RAM. I care more about specs than RGB, but it's cool to look at.
Intel Core i7-9700K
Qty: 1 $279.00
ASUS Z390-P Prime Intel LGA 1151 ATX Motherboard
Qty: 1 $134.99
EVGA Geforce 2070 Super Black
Qty: 1 $549.00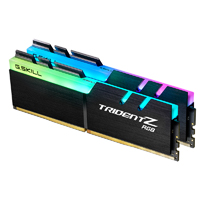 G.Skill Trident Z RGB 32GB (2 x 16GB) DDR4-3200 PC4-25600 CL16 Dual Channel Desktop Memory Kit F4-3200C16D-32GTZR - Black
Qty: 2 $139.99
Cooler Master MasterBox Pro 5 ARGB ATX Mid-Tower
Qty: 1 $100.00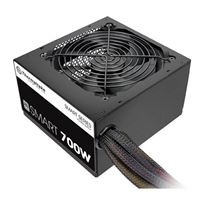 Thermaltake Smart Series 700 Watt 80 Plus ATX Non-Modular Power Supply
Qty: 1 $59.99
Seagate BarraCuda 1TB 7200RPM SATA III 6Gb/s 3.5" OEM Internal Hard Drive
Qty: 1 $49.99
SanDisk Ultra 3D 512GB SSD 3D NAND SATA III 6Gb/s 2.5" Internal Solid State Drive
Qty: 1 $74.99