Budget CAD/Light Gaming PC
by Gabriel d
Posted on: 12/25/2021
Build Description
I built this computer in 2019; the only parts I've changed since then are the CPU and motherboard (I originally had a 2400G and B450-A Pro, but those ended up in a PC for my brother). I mainly play easy-to-run games like Minecraft and Rocket League, which run well enough at 1080p with the 10600K's integrated graphics. I also use this computer for CAD/3D modeling in Tinkercad and Fusion 360.

I've managed to get a decent overclock on the RAM—4000 17-21-21-41 w/ tRFC of 260 ns and somewhat-tuned secondary/tertiary timings. I could probably lower the timings a bit more, but this already gives a solid improvement in bandwidth and latency. I plan to try some iGPU overclocking when I have more time on my hands.

The main upgrade I have in mind is adding a graphics card, but I'm holding off on that until the market improves.
Favorite Feature
My favorite part of this build is the front I/O cabling, which I've braided into a single neat cord.
Intel Core i5-10600K
Qty: 1 $160.00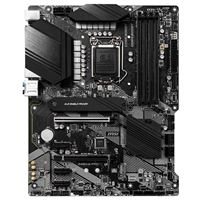 MSI Z490-A PRO Intel LGA 1200 ATX Motherboard
Qty: 1 $105.00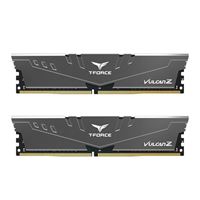 TeamGroup T-FORCE VULCAN Z 16GB (2 x 8GB) DDR4-3200 PC4-25600 CL16 Dual Channel Desktop Memory Kit TLZGD416G3200H - Gray
Qty: 1 $60.00
DIYPC M28-TG Steel/Tempered Glass ATX Mid Tower Case
Qty: 1 $30.00
EVGA 700 GD 700W PSU
Qty: 1 $55.00
ARCTIC Freezer 33 eSports ONE
Qty: 1 $20.00
Silicon Power P34A80 512GB NVMe SSD
Qty: 1 $60.00