How to purchase your ESET Renewal
Description: This article will show you how to purchase your ESET subscription renewal.
If you have time remaining on your previous license, your new license will start as soon as you activate it. Please do not activate early as you will lose days remaining on your existing license subscription.
If you would like to know how to activate your ESET subscription renewal that you already purchased, continue to: How to activate your ESET Renewal
To start the renewal process, click on the Up Arrow in the bottom right hand corner of your screen (near the time) and then click on the ESET icon.

Once you have the menu open, click Renew license.

This will take you to the Micro Center ESET renewal page. This is where you would type in your ESET username then click Submit.


Note: To find your ESET User Name:

Open your existing ESET program
Press "Ctrl" and the "u" key (Windows) OR "command" and the "u" key (Mac OS)
Your current User Name will display on the screen - this is the one you enter in the ESET renewal page as pictured below

From here it will give you a selection of packages you can pick from. Once you have decided on a package click ADD to CART.

You will now see your item in your cart - you can click Checkout Now to proceed to enter your credit card information.


Note: If you have any other items in the cart besides ESET you will be required to login with or to create a Micro Center Insider Account to proceed.

From here you will need to fill out your credit card information. Once you have finished click Review and Confirm.

You have now completed the first step to renewing your ESET program.
If you are ready to PURCHASE your RENEWAL SUBSCRIPTION now, you can also click on the banner below: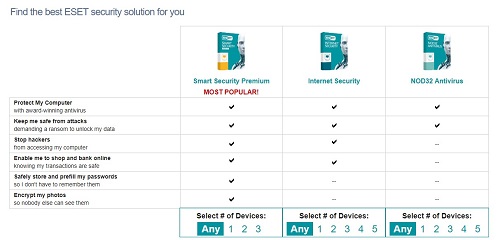 If you would like to know how to activate your ESET subscription renewal that you already purchased, continue to: How to activate your ESET Renewal