Welcome to Micro Center: Dallas Metroplex/Richardson, Texas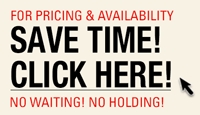 Checking real time inventory is quick, easy and just a click away.
Check availability and pricing at this location
Browse Categories
Store Services
In-Store Clinic
Free, held right in the store
Hosted by our Tech Support staff
Mac OS X Networking
Saturday, Apr. 19 Only
2:00 p.m.
Smartphones, Tablets, & eReaders
Saturday, Apr. 26 and
Sunday, Apr. 27

2:00 p.m.


Sign up NOW
for email reminders!
Dallas Metroplex/Richardson
13929 N. Central Expressway
Keystone Plaza
Dallas, TX 75243
(972) 664-8500
Store Hours
Mon
10am
to 9pm
Tue
10am
to 9pm
Wed
10am
to 9pm
Thu
10am
to 9pm
Fri
10am
to 9pm
Sat
10am
to 9pm
Sun
Closed


Micro Center, Computers & Electronics
, has grown from a small store in Columbus, Ohio in 1979, to 25 regional locations nationwide today. This growth has not come at the expense of unmatched customer service and product selection, evidenced by being a six-time winner of "Best Place to Buy Computers" (as voted by readers of a top consumer magazine).
We offer a huge selection of competitively priced, high-quality computer products, and a wealth of information to help you make thoughtful buying decisions.