Technical Support
We're here to help. All Micro Center stores offer free walk-in technical support for a wide range of topics and issues, including:
Hardware troubleshooting
Wireless and wired networking
Software configuration
Upgrades and Build Your Own PC
Tips and tricks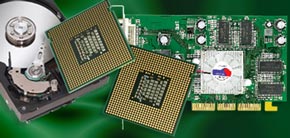 Support from Home or Office

If you need help with hardware or software products purchased from Micro Center, please contact one of our knowledgeable tech support reps by live chat, email, phone or visit our tech support website.

Chat with Tech Support

Quick interaction with our Micro Center Experts

Email Tech Support

We'll get back to you within 1-2 hours during business hours of operation.

SEND an EMAIL » Hours of Operation

Monday - Friday, 9 a.m. to Midnight EST

Saturday, 10 a.m. to Midnight EST

Sunday, 11 a.m. to 9 p.m. EST

Free assistance is available for the first 90 days on new purchases, excluding internal hardware installations or networking support. Your invoice reference number will be required for free assistance.

We accept the following credit cards: VISA; MasterCard; Discover; American Express.

Additional support is available at www.microcentertech.com. Through our Tech Support website you have access to hundreds of tech resources at your fingertips. How-Tos, FAQs, Technotes and Video tutorials are all available for your use.

Tech Support Services Available:


Learn more about our exclusive Priority Care Program. You'll have access to our in-house Technical Support team of certified technology professionals trained to assist you on a variety of PC and Mac related support issues.
If you have questions with your new Micro Center purchase, don't have time to research and resolve your technology questions, or if you just need some help, Micro Center has assembled some of the best technical minds in our U.S.-based national call center to help you with your technical needs. Call us at (614) 850-3670.