Get your Perfect New PC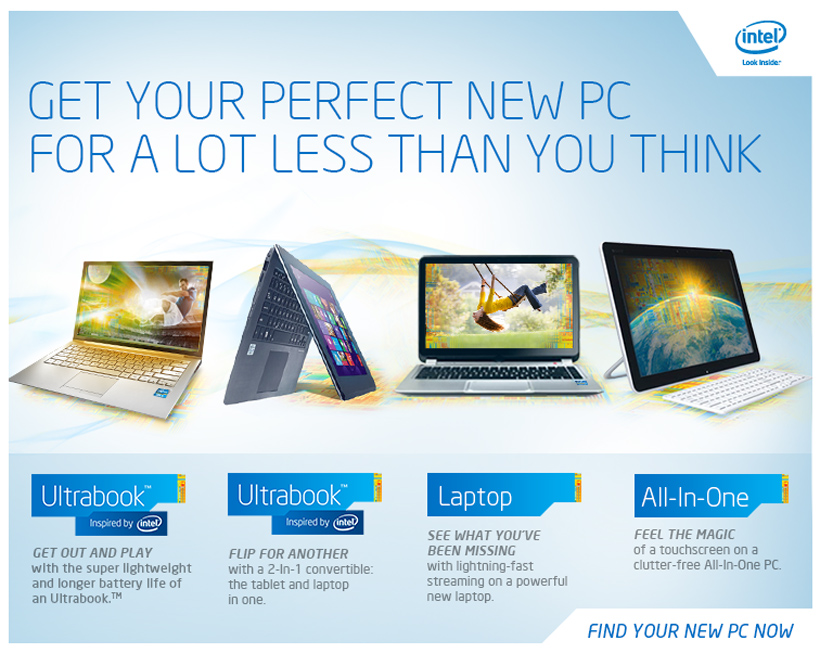 *Ultrabook™ products are offered in multiple models. Some models may not be available in your market. Consult your Ultrabook™ manufacturer. For more information and details, visit http://www.intel.com/ultrabook. ©2013.
Built-in visual features are not enabled on all PCs and optimized software may be required. Check with your system manufacturer.